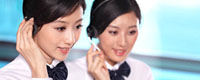 Tel: +86-532-86675626
Fax: +86-532-80615836
E-mail: info@flotation-reagents.com
Add: Qingdao export processing industry zone,Qingdao,Shandong,P.R.China

Skype: flotation-reagents



Product name : Dicresyl dithiophosphoric acid (Dithiophosphate 25) Aerofloat25

Product No. : Dicresyl dithiophosphoric acid (Dithiophosphate 25
Details:
25# Dithiophosphate

1:Characteristics:
It is dark brown liquid, soluble in water, and with penetrating odor.

2:Q S:
| | |
| --- | --- |
| Item | QS |
| Appearance | Dark brown liquid |
| Content of effective component | 60--70 |
| Density(20℃) | 1.17—1.20 |

3:Application:
25# Dithiophosphate is efficient collecting agent for sulphide ores such as copper sulphide, sliver sulphide, lead sulphide that all include iron and activation zinc sulphide ore. It is normally used in preferentially separation and flotation of lead and zinc, and has both collecting ability and foaming ability. It has a special effect to heavy metal oxidized ore. It is a strong non-selectivity collecting agent for sulphide ores.

4:Package:
Plastic drum: 200kg/drum
IBC Drum: 1000kg/drum

5:Notes:
To be stored in dry warehouse and away from sunshine and water . Keep it away from skin, oral cavity and eyes. If it happens, rinse with plenty of clean water immediately with at least fifteen minutes.