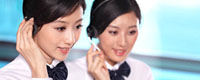 Tel: +86-532-86675626
Fax: +86-532-80615836
E-mail: info@flotation-reagents.com
Add: Qingdao export processing industry zone,Qingdao,Shandong,P.R.China

Skype: flotation-reagents



Product name : Sodium Diisobutyl Dithiophosphate(Dithiophosphate BS) Aerofloat3477

Product No. : Sodium Diisobutyl Dithiophosphate
Details:
Sodium Diisobutyl Dithiophosphate

1:Characteristics:
It is faint yellow to sepia aqueous solution, with steady chemical property, and no odor.

2:Q S:
| | |
| --- | --- |
| Item | QS |
| Appearance | Faint yellow to sepia liquid |
| Content of effective component(%) | 49--53 |
| PH Value 1 | 10-13 |

3:Application:
It is efficient collecting agent for gold ore and silver, copper, zinc sulphide ores. It has weak collecting ability to pyrite and light foaming ability.

4:Package:
200kg/drum
1.1MT/IBC

5:Notes: To be stored in dry warehouse and away from sunshine and water . Keep it away from skin, oral cavity and eyes. If it happens, rinse with plenty of clean water immediately with at least fifteen minutes.