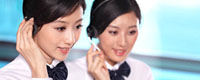 Tel: +86-532-86675626
Fax: +86-532-80615836
E-mail: info@flotation-reagents.com
Add: Qingdao export processing industry zone,Qingdao,Shandong,P.R.China

Skype: flotation-reagents



Product name : Sodium Thioglycolate

Product No. : STG
Details:
Sodium Thioglycolate


1.Characteristics:
It is light red to red liquid, which is 20%,30%,40% water solution. It is soluble in water, alcohol, diethyl ether, with penetrating odor. It is normal chemical without toxic and side-effect.

2. Q S:
| | |
| --- | --- |
| Item | QS |
| Effective component content(%) | ≥ 20、 30、 40 |
| Appearance | Yellow to dark red |
| PH Value | 7-9 |
3. Application
It is used as a depressor for copper mineral and brasses in copper-molybdenum mine flotation. It is produced with advanced technology and excellent craft. It has been used with long period in many molybdenum flotation factories in China. It has obvious depressor effect for copper, sulphur and other material, so it will effectively improve the molybdenum concentrate level and bring high economic profit to enterprise. It has been used as a new-model effective depressor for vulcanization mine in molybdenum flotation process and can take place of highly toxic depressor sodium cyanide. This product has been sold to Henan Luanchuan, Shanxi Luonan, Fujian JIanyang, Liaoning Huludao etc, and welcomed by our clients. In molybdenum flotation process, it can not only depress lead, zinc, iron, copper and other metal impurity, but also has good effect to decrease silicon, sulphur and other non-metal material. This agent needs only a small dosis, and the usage is easy and convenient, so it can save cost and improve the economic profit. This product not only can improve the quality, but also without pollution and hazardous, so it will take positive effect to environment protection of the producing area. It is an environment protection product and without pollution, which is positively recommend by the national environment protection department.

4.Package:
1MT/IBC or 250kg/plastic drum

5.Storage:
To be stored hermetically in cool, dry and drafty environment.